CGHS addition of services in r/o Yatharth Super Specialty Hospital, Greater Noida
CGHS approved Yatharth Super Specialty Hospitals (A Unit of AKS Medical & Research Centre Pvt. Ltd.), H0-01, Sector-1, Greater NOIDA West, Gautam Buddha Nagar, Uttar Pradesh-201306, empanelled under CGHS Delhi/NCR as a NABH Hospital for addition of following services w.e.f. 28th December, 2022.
Services Added: Bone Marrow Transplant, Kidney Transplant and Surgical Oncology.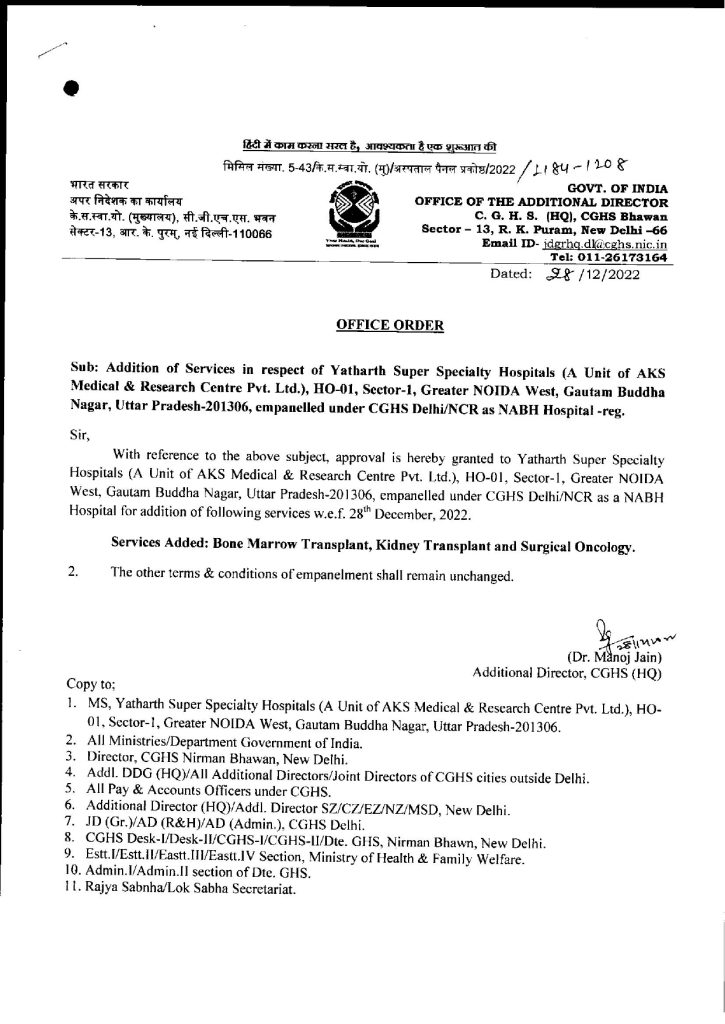 Click here to download PDF File
Follow us on Telegram Channel and Facebook for all the latest updates