Processing of Transfer Applications of GDS Under Limited Transfer Facility – Introduction of GDS Online Transfer Portal
GDS Latest Order for Introduction of GDS Online Transfer Portal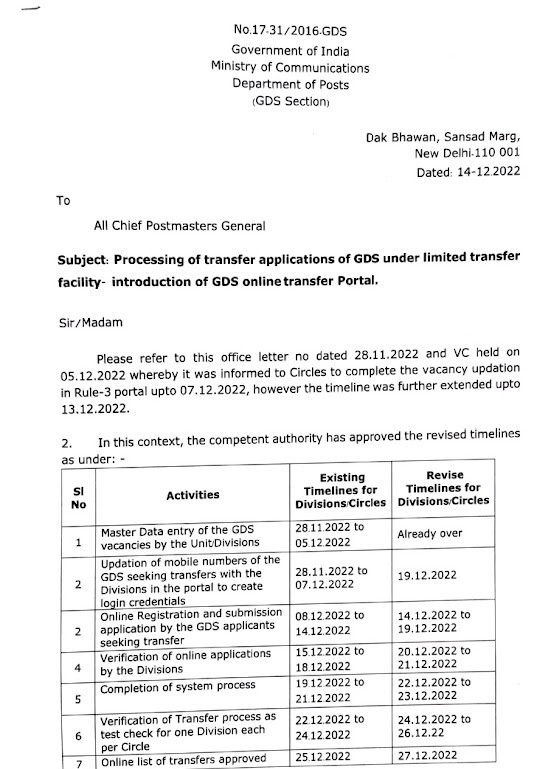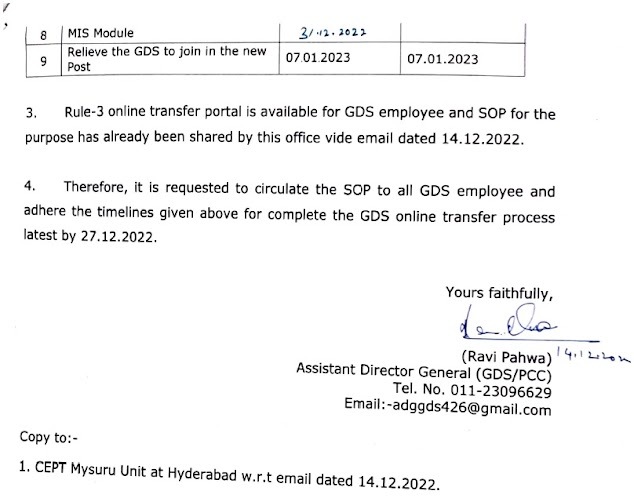 Follow us on Telegram Channel and Facebook for all the latest updates
Latest Comments
Central police organization/Central para Military like SSB,CRPF,BSF,ASSAM RIFLES,ITBP have also been considered Armed Forces .Hence please clarify whether OROP is…

I started getting pension from 1st January 1975. Ex-Sergeant Service no 216462

I am CPO retired from Indian Navy My pension has been reduced by 5000 Rupees since 1st March 2022 without…

I am eligible for IIIrd MACP on 1st March 2019 in the pay scale ₹9300 -34000. Wrong pay fixation has…

Which r these posts and grades. How about pensioners who retired in thse grades?